Tanah lot Bali, the most beautiful Sacred temple in Indonesia
Tanah Lot is one of the temples on the island of Bali, Indonesia. the location of this temple is on a large rock off the coast. Tanah Lot Temple is a tourism icon on the island of Bali. It's not even complete if you don't visit this one place.
Source : theworldtravelguy.com
This temple was built in two different places. One temple is located on a large boulder, and the other is located on a cliff jutting into the sea. It is said that Tanah Lot Temple is part of the Kahyangan Jagat Temple in Bali, intended to worship the god who guards the ocean.
From the parking lot to the temple area, there are many shops selling various Balinese handicrafts. For example sculptures, paintings, beach cloths, knick-knacks, and accessories such as at the Sukawati Bali art market. The price is also relatively cheap for domestic and foreign tourists.
Read More : Cheap Backpacks – 5 Great Tips On Selecting Good-Quality Backpacks At Great Prices!
Not far from the temple, there are several hotels close to the beach around tourist attractions and sometimes like to organize various events at night, such as the Kecak dance, sunset dinner, and so on.
This tourist spot is also used as one of the locations for pre-wedding photos in Bali.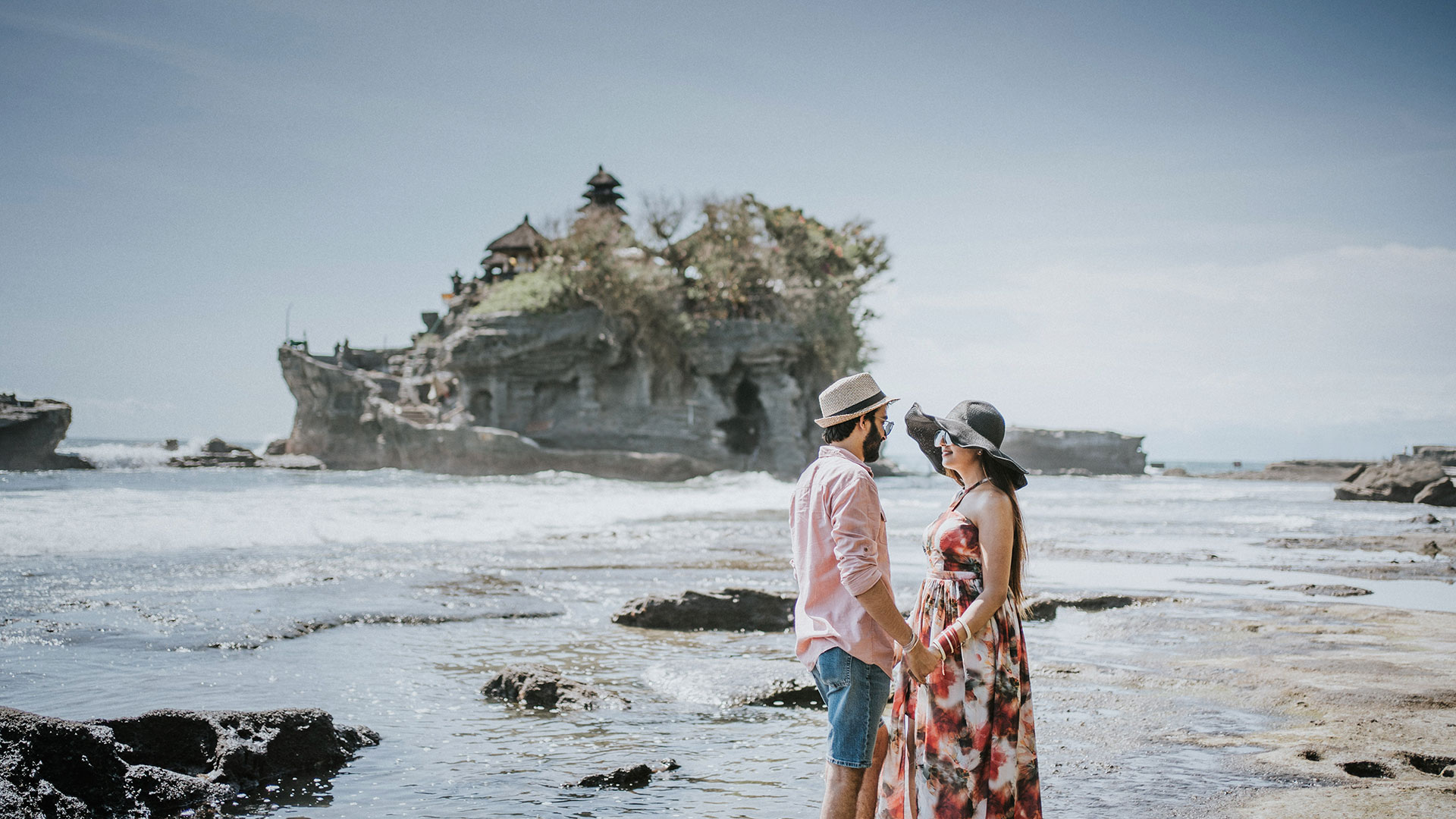 Source : baliphotoshooting.com
The address of the temple is in Beraban Village, Kediri District, Tabanan Regency. The distance is about 13 km to the west of the city of Tabanan. From Ngurah Rai airport, to the temple location can be reached in approximately 1 hour 20 minutes.